Bike Trials News
Wayne in next months MBUK!
(18/09/01)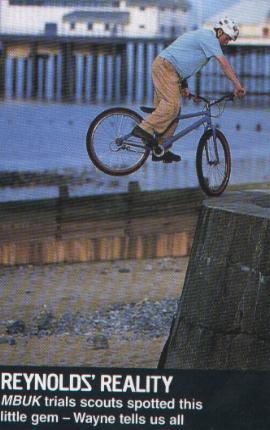 Team Rider Wayne Reynolds is finally getting his 5 minutes of fame in next months MBUK magazine, where hopefuly he can get noticed by sponsors and get a few more minutes of fame! The photoshoot took place about 4 or 5 months ago now and after months of nothing much happening the article finally looks set to feature in Europes leading MTB magazine. The article is written by me (Dave) and should be anything up to 5 pages, with tonnes of cool photos so make sure you check it out.
On sale 28th September
X-Lite Hault Production of Phatso rims
(10/07/01)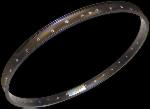 The Popular Phatso rims made by British company X-Lite have been rumoured to no longer be in production. The news came as a shock to us as the rim is very popular and a great choice for a rear rim for your average thrasher, however Phatso copies such as the B.M.F by Planet X are still in production so all is not lost! The news came after an unamed rider had troubles with his rim, and when he went to X-Lite about warranty they stated that a replacement was not possible as they no longer made them.
Other products that no longer are in production include the Magura Greenfrog brakes, Giant Hawyes replica frame (newer version coming out for christmas) and the highly underated P-Bone fork.
Leeson Making a Mod
(13/06/01)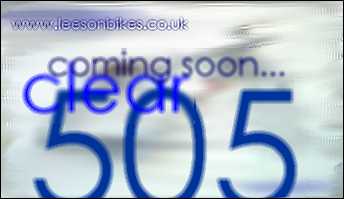 When Leeson Bikes announced that they were in the process of making the Leeson 550 rumours went flying, some thought that it would be a cheaper version of the Leeson 660 which has only just been made available, others thought they might compliment the competition frame with a stronger frame for street (unlikely) but DaveTrials.ismad.com can confirm that the Leeson 550 will be a 20" Mod frame....... no one was even close! Little information is out on the Mod frame yet but what is certain is it will be a top of the range frame with high end competition in mind. Dates for when the frame will be ready are unknown
Kurt Brain switches to 26" !!!
(21/05/01)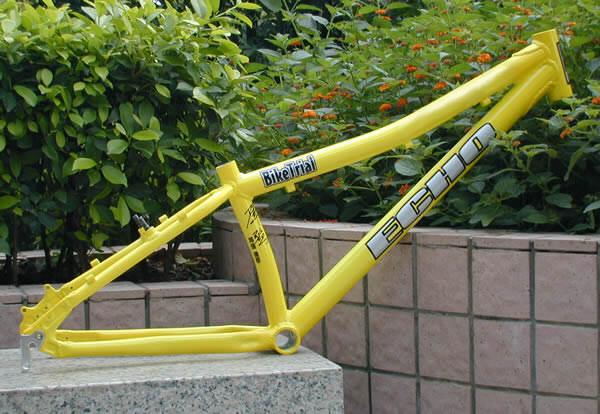 sub world champion Kurt Brain has finally made the transition to 26" Stock trials bikes, the move sees him ditch Megamo in favour of the new Echo frame that's about to hit the shores this summer, The move includes a switch of sponsors to X-Streetwho already sponsor succesful Senior rider Michael Graves. The Echo frame is basically a copy of the Brisa B26 and X-Street will be the sole UK dealer.
Updated (18/09/01) Kurt has now thrown trials in apparently and he wont be riding at all this year
Injury List - Who's out on the sidelines
| | | | | |
| --- | --- | --- | --- | --- |
| Rider | Bike | Class | Injury/ Illness | Out For/ Until |
| James Hyland | Brisa B20 | Cadet | Broken leg | up to 6 weeks |
Quit List- Who's Given up
| | | |
| --- | --- | --- |
| Rider | Ex Bike/ Sponsor | Class |
| Kurt Brain | Ex Team Megamo | Cadet |
| Adam Barrett | Ex Team X-Street | Expert |
| Harvey Radford | Ex Team GT | Junior |
Bike and/or Sponsor Changes - Who's been getting new kit
*=Still to be Confirmed
| | | | |
| --- | --- | --- | --- |
| Rider | Class | New Bike/Sponsor | Old Bike/ Sponsor |
| Iain Powney | Senior | Monty 20" | Rocket |
| Peter Rhodes | Inter | Echo | Monty |
| Steve Lane | Inter | Brisa B26 | Specialized |
| Paul Thomson | Master | Crescent | Monty |
| James Hyland | Junior | Brisa B20 | Megamo 20" |
| Kurt Brain | Junior | X-Street | NSE Megamo |
| James Hawkins | Senior | Guyzer | Pashley |
| Neil Rodway | Senior | MuddyFox | Megamo |
| Matt Reeson | Demo Rider | MAD Saracen | Vario |
| Barry Huskinson | Master | Leeson | Megamo (26") |
| Ian Cooper | Master | Team Identiti* | Team Raleigh |
| Darren King | Master | Surge Trials (26") | Team DMR |
| Stevie Thompson | Master | Megamo (20") | MAD Saracen |
| Wayne Reynolds | Senior | Pashley | GT Arrowhead |
| Si Harvey | Senior | MAD Saracen | Pashley |
| Kris Leeson | Senior | Team Leeson | Orange |
| Nick Evans | Senior | Orange | Barracuda |
| George Gori | Senior | Orange | Muddy Fox |
| Michael Graves | Senior | Team X-Street | Giant |
| Dan Holroyd | Senior | Team Orange | Giant |
| Iain Powney | Senior | Rocket | Team Mission (26") |
| Richard Coe | Youth | Team Onza (20") | Monty (20") |
| Robin Howard | Youth | Team Onza (20") | Monty (20") |
Note: If you know that any of the information on this page is incorrect/ has changed then please contact me at davetrials@hotmail.com